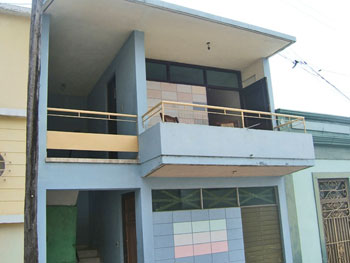 Marino is a Profesor de Inglès who rents a nice and very well-located bedroom ... on the roof of his building, up two floors from Rey Pelayo.

Superb views of the city all the way to the cathedral steeples as well as the bay — from the terrace right by the bedroom.

Ventilation, air con, private bathroom and fridge. Excellent meals prepared by request.

The owner lives alone and ensures his guests they will enjoy quiet, intimacy and comfort.

Rates : 20-25cuc per night for bedroom.