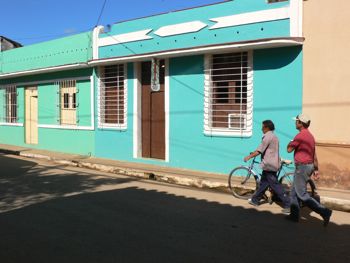 So there is a natural ambience in this colorful and exhuberant casa where Nelida lives with Barbara, her university worker daughter.

Lots of space is left to the one aircon bedroom guests : a small living room, dining area, kitchen.

Actually, the two generous and supernice gals will leave you all alone if you so wish.

But that would be without her great meal service served, if you wish, in the small shaded patio. Come on, have a third helping.

Open only in high season — winter.