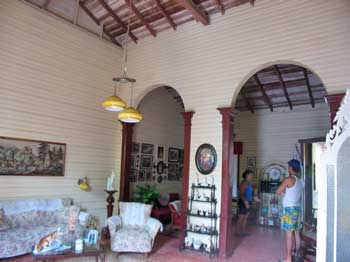 Although its facade is anonymous, this beautiful colonial was decorated with loving care by Norkis and Roberto, the former owners from 2005 to 2010 before they went to live in the US. Casa was named Meson Perla Hermosa.

Thus, it may not look today like these photos which were taken in 2010.

A double living room greets you, after which is the one aircon bedroom for rent, opening onto the small patio.

Open-air patio with chairs.