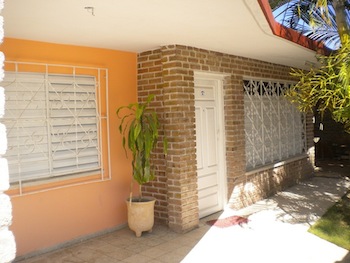 Nearby attractions include many churches in town center, the famous Museo Ignacio Agramonte and new pedestrian streets with shops and fast-food style places, just like in the States ; (

The couple has been renting since 2003 and their casa boasts a garden, a veranda, two bedrooms for rent, living room, kitchen, terrace and patio with a rustic-style ranchon Camaguey-style : everything to please travelers.

Each bedroom has its private bathroom and comes with air conditioning, a fridge, TV, DVD, hot and cold water, a double bed and a single.

Rates: 20-25cuc per room per night; dinners 7-10cuc.

The whole casa can be rented; garage available; English and Italiano spoken; three meals can be served on request; 110 and 220V; visiting friend (s) permitted.